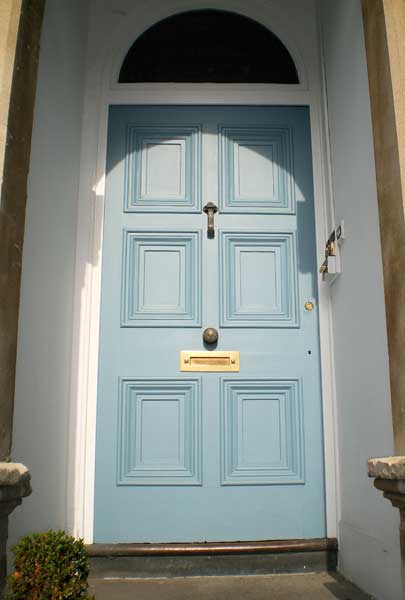 Door Repairs and Restoration
You won't necessary have to replace an old, rattling and draughty door. During our site survey, one of our expert joiners will be able to advise if it's possible to refurbish, draughtproof and double glaze existing wooden doors.
At Wessex Restoration, we offer a full restoration service for hardwood and softwood doors to give your original doors a new lease of life. Benefit from a warmer and more secure home, while retaining the authentic period look.
Door restoration services
Extensive restoration experience in heritage buildings
Repairs to wooden doors and frames
Rehanging and adjusting
Draught proof and weatherproof thresholds
Re-fit original hardware or new ironmongery
Upgrade locking mechanisms
New glazing including replica stained glass
Ask us about our painting services
If your existing timber doors are beyond repair, we are also able to create an exact replica in our joinery workshop.
Wood repairs
Wooden frames and door repairs
In cases where old timber doors have rotten or missing sections, it may be possible to remove the decay and replace parts with timber splices or other traditional methods. All replacement timber will be treated to prevent rot and primed ready for painting. As well as the door and frame, we can repair timber architraves and mouldings, matching the profile exactly.
Draught proofing
Draught proofing doors
Period timber doors and frames may have warped over the years, leaving draughty gaps between the timber slab and frame. We can help you to reduce heat loss from a property while retaining the traditional character with by sealing the frames and fitting a fully weatherproof threshold. We can draughtproof any external and internal timber doors, including front and back doors, and French doors.
Glazing
Door glazing repairs
Another way of improving the energy performance of your timber doors is by upgrading the glass panels from single glazing to more secure, energy efficient and noise-reducing slim double glazing. Slimlite double glazed units are designed to replace single glazed panes, for a discreet upgrade. Ask us about retaining or replicating decorative glazing and unique glass designs.
Ironmongery
Repairs to locks and hardware
We can re-fit original hardware or replace the locks, hinges, handles, doorknobs and even letterplates with traditional style ironmongery in a range of finishes. We can even upgrade the locking mechanisms for a strong and secure entranceway.