Certified & Accredited Joinery
Wessex Joinery is fully accredited joinery manufacturers. We belong to a number of organisations; by following the guidelines set out by these organisations we are able to increase productivity and quality when manufacturing our timber products.
SafeContractor approved contractor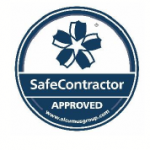 Wessex Restoration are an approved member of SafeContractor. SafeContractor assess contractors to ensure that all health and safety documentation, including risk assessments, policies, method statements and insurance levels are present and up-to-date. You can be sure when working with Wessex Restoration that we have been fully assessed, and approval information can be found online.
Wessex Restoration guarantee
All work carried by Wessex Restoration is covered by our 5 year guarantee, subject to our terms and conditions. The extensive range of draught proofing products we provide are designed and manufactured through using the best methods and materials by quality management systems ISO 9001:2008 accredited companies.
Environmental policy
We are dedicated to producing high quality timber products that meet current standards, without damaging the environment.
By implementing and following an environmental policy we can ensure that when you buy timber products from Wessex Restoration, you can buy with the confidence that you are not contributing to the destruction of the world's forests.
Wessex Restoration's commitment to environmental awareness and quality in our products means that we have become members of the following schemes:
FSC – Forest Stewardship Council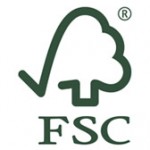 to promoting responsible management of the world's forests. The Forest Management Certificate involves inspections of forest areas to verify that they comply with internationally agreed Principles of Responsible Forestry Management, and the Chain of Custody Certificate traces the path taken by raw materials from the forest to the customer.
As a member of the FSC, all timber products supplied by Wessex Restoration are manufactured using timber sourced from sustainable forests, allowing you to buy from us with confidence whilst doing your bit to help safeguard the world's forests.
We only buy from timber merchants who are also members of the FSC and can provide Forestry Management and Chain of Custody Certificates.


BWF – British Woodworking Foundation
Wessex Restoration is a member of The British Woodworking Federation; the trade association for the woodworking and joinery manufacturing industry in the UK. Primarily a business support organisation, the BWF not only offers advice, support and information to members, it also provides guidance for our customers who use or specify our products and services.