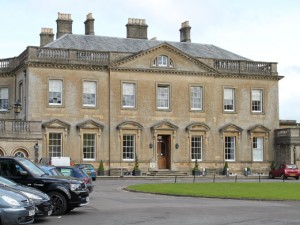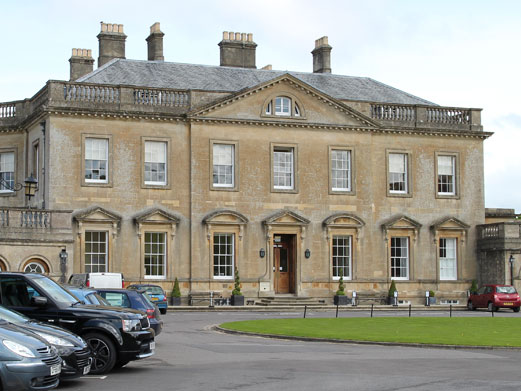 An exciting, completed project where Wessex were commissioned by Bath Spa University to renovate and refurbish a collection of period windows in Main House has now been completed.
Timber sash window renovation and repair at Main House, Bath
Main House, in Newton Park, is currently used by Bath Spa University as an administration hub. It is a Grade 1 Listed building, and was built in the 1760s by Stiff Leadbetter for Joseph Langton. The building is an exceptional example of early Neo-Classical architecture and is characterised by its hipped roof, balustrades and Bath stone front. It is currently owned by the Duchy of Cornwall.
As period timber window specialists, Wessex Restoration were commissioned to refurbish and renovate 90 of the existing timber sash windows and pivot windows in the building, along with 44 existing timber casement windows. The project presented a series of unique challenges, not least in the sheer scale of the amount of complex restoration work that was to be done. Thanks to their exceptional skill and experience however, our restoration team were more than able to rise to the challenge.
Grade-1 Listed building calling for extreme care and subtle window renovation
Only buildings that are considered to be of 'exceptional historical or architectural interest' are Grade 1 Listed, and any renovation or restoration work that is completed on them is subject to strict planning regulations designed to safeguard their aesthetics. This meant that our timber sash window repairs had to be completed in an extremely careful and sympathetic way.
Paying close attention to the original aesthetics of the windows we were repairing by documenting any unique features, we carefully repaired and updated each unit with energy efficient glass and improved seals for additional weather protection. Where windows were beyond repair we installed new timber sash, pivot and casement windows that were sympathetic to the building's design. This approach to restoration allowed us to maintain the stunning architectural integrity of each window, whilst introducing modern, high performance glazing and weatherproofing.
The project was completed on time, and to budget. What's more, the clients were more than happy with the standard of the finished renovation, and of the level of service that they received from the Wessex Restoration team.
Heritage window repair and restoration across Bath and North East Somerset
Wessex Restoration are specialists when it comes to repairing and restoring timber sash windows, timber pivot windows and timber casement windows. To find out more about our renovation and repair services, please call us on 01275 810322 or send us an email.