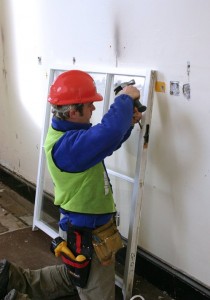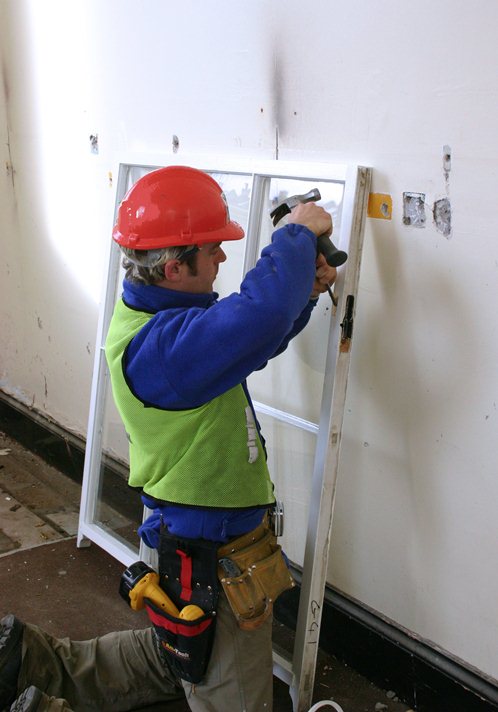 Next year, Wessex Restoration celebrate 25 years of trading. Here's some more information about the history of the company so far, and why we've been able to become one of the region's leading heritage restoration and renovation companies.
The beginning: 1996
Wessex Restoration was established in January 1st 1996, as a franchise of Ventrolla Ltd, which had patented a unique draught proofing system for sliding sash windows. Originally we covered the Bristol, Bath and Gloucester postcodes, from offices in Clevedon.
2000 to 2007
A couple of years later, Wessex Restoration moved to Nailsea, where a joinery shop was set up in response to an increase in demand for bespoke replacement sash windows, in cases where the originals were beyond repair.
With an increasing workload, we then moved to our current location in West End Trading Estate, Nailsea in 2004. A few years later the joinery shop was doubled in size and the original three employees has become sixteen.
In 2007 WR bought computerised joinery machinery. Two of the machines were a Swing Chisel Morticer and a Spindle Moulder. They have improved the productivity by being more accurate than hand set machines. They can memorise previous dimensions of joinery, which can be instantly recalled and set up. Thus small runs are not uneconomic propositions, and the whole system is very flexible.
At the time of the extension a new heating system was installed which enables us to burn our own waste as fuel: furthering the company's commitment to being as environmentally friendly and sustainable as possible.
2008 to the present day
As the market has changed the company has become increasingly flexible in adapting to new demands. For instance there have been increasing requests for double glazed sash windows. Wessex have been able to use slim line glazing units filled with gas, which can fit into traditional openings thus keeping the character of the time-honoured window. It also enables the windows to achieve the current, energy efficient U values.
This innovative and flexibility also extends beyond the windows in our product range. Fire doors built in the traditional manner are essential in the upgrading of listed buildings. In 2008 WR achieved a Fire Rating Certificate for its doors, which is a singular achievement. This has led to orders from across the country and the Channel Islands.
Following Ventrolla selling out to a Venture Capital company, Wessex Restoration became a stand-alone company in 2012. This move has enabled us to become more flexible and responsive to the needs of our customers and to cover a wider geographical area.
With demand for our products and services showing no sign of slowing down soon, Wessex Restoration are leading the way when it comes to sash window renovations and restorations in the South West and beyond.
Find out how we can help you by calling us on 01275 810322 or by sending us an email.