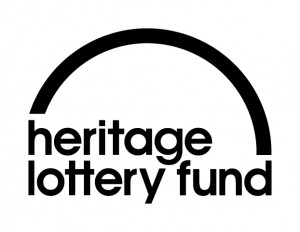 If you're looking to fund a heritage restoration, the Heritage Lottery Fund is a useful organisation to approach. Here's some more information about the fund, what grants it offers and how to apply.
What is the Heritage Lottery Fund?
One of the largest dedicated funders of heritage projects in the UK, the Heritage Lottery Fund provides a range of grants for projects that protect the UK's heritage using money raised from the proceeds of the National Lottery. With an average of £375million to invest in projects that safeguard history for people and communities each year, the Heritage Lottery Fund has helped to protect some of the nation's best loved historic buildings. If you're looking to carry out renovation work on a historic property, the Heritage Lottery Fund can provide a useful source of funding.
What specific grants do they offer?
The Heritage Lottery Fund provides funding for a range of projects, including:
Historic buildings and monuments
Community heritage
Cultures and memories
Industrial, maritime and transport heritage
Land and natural heritage
Museums, libraries and archives
As you can see, the list is quite expansive and covers a broad range of possible projects that could qualify.
Who can apply?
Despite what you may think, most projects will probably qualify for some form of Heritage Lottery Funding. Even individuals can apply, as long as the public benefit will be greater than private profit. The best way to find out if you qualify is to check out the FAQs.
How can you apply?
Applying to the fund is easy and can be done online, but bear in mind it can be a time consuming process. Its best to dedicate a specific amount of time to filling the application in so that you can make sure it's as best as it can possibly be.
Wessex Restoration: safeguarding England's heritage
As one of the leading restoration companies in the South West, Wessex Restoration is committed to renovating heritage buildings across the region. To find out more about our services please give us a call on 01275 810322 or send us an email.