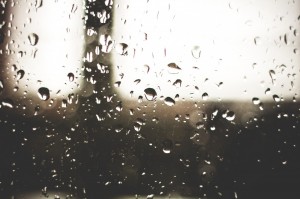 What is a timber window moulding?
A moulding is a piece of decorative timber that is fitted inside a home for a variety of aesthetic reasons. A timber window moulding, as the name suggests, is simply a moulding applied to a window. Ornate timber window mouldings are common throughout traditional buildings and here at Wessex, we restore them regularly. 
Common styles of timber window moulding
Timber window moulding styles can be easily defined by period style. Each period has a distinctive aesthetic, making them relatively easy to tell apart. The most common timber window moulding styles are:
(1720-1840) Georgian
(1860-1880) Victorian
(1870-1890) Italianate
(1895-1915) Queen Anne
(1900-1915) Edwardian
(1930s) Art Deco
(1950s) Contemporary
Skirting boards
Fulfilling both a practical and a decorative function, a skirting board is designed to cover the joint between the wall and floor without impeding on the aesthetic of a room. Skirting boards usually match the design of architraves to keep a continuous style throughout the house.
Architraves
Similar to a skirting board, an architrave is fitted around the frames of windows or doors to hide the joint between the wall, timber casement and ceiling. Architraves can range from simple timber mouldings with no decoration to impressive, ornately carved works of art.
Dado rails
A dado rail is a type of timber moulding that is fixed horizontally around the perimeter of a room to stop chairs from hitting walls and causing unsightly marks and damage. Typically a feature of the most ornate Victorian homes and buildings, the usual height of a dado rail was around 900mm which was a sufficient height to protect the walls in the properties where they were used.
Picture rails
Generally installed high on a wall, picture rails allow a picture to be hanged without the need of nails. Primarily found in older homes with ornately plastered walls, picture rails enable art to hung with wire and hooks, as opposed to destructive nails.
Wessex: timber moulding specialists
When it comes to restoring and renovating period properties across the South West, Wessex are specialists. We can recreate almost any period timber mouldings – just send us a picture of what you want to recreate and we'll come back to you with a quote. For more information, give us a call on 01275 810322 or contact us online.