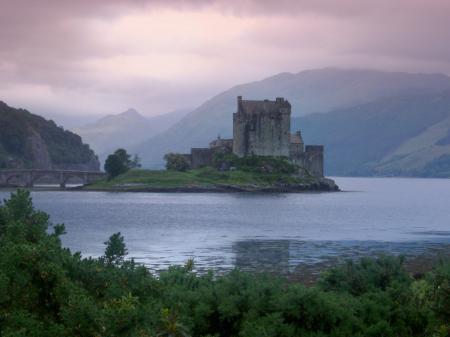 Funding for heritage restoration projects in the UK can come from many different sources. Whilst the majority of grants go towards community projects run by charities and not for profit organisations, some do occasionally go towards private projects in rare cases. Here are a list of possible funding sources for your restoration project:
Heritage Lottery funding
The Heritage Lottery Fund helps conserve historic buildings that provide meaning and value to the local community. They choose projects based on a number of criteria, including how relevant the project is to UK heritage, and what potential difference it will make. With a variety of different grant programmes available, ranging from £3000 to £5,000,000, the Heritage Lottery Fund is one of the UK's biggest funding organisation for restoration projects. If your heritage restoration is likely to benefit the local community, the Heritage Lottery Fund is a great funding option to try.
The Architectural Heritage Fund
Suited to community restoration projects, the Architectural Heritage Fund helps conserve and secure buildings of architectural significance. These buildings must be listed, scheduled as an ancient monument or in a Conservation Area. As the UK's largest specialist lender for restoration projects, the Architectural Heritage Fund offers a range of large loans, low cost loans and small grants.
Charitable Trusts
If your restoration project is for a private property that has wider significance to the local community, charitable trusts and foundations could be a good funding option to try. Set up by private individuals and companies, a large range of them exist. The best place to search for them is through the Association of Charitable Foundations.
Local fundraising
Local fundraising can often help in the restoration of a private building of historical significance, that may not qualify for grants from organisation. Nothing beats people power. If you can capture the imaginations of the local community, this type of fundraising can be very successful. With a range of digital funding tools at your finger tips, such as the popular website, Kickstarter, crowd-funding your restoration project has never been easier!
Other funding sources
Other avenues of funding include organisations such as the European Fund, local Government and the Private Sector amongst a range of others.
Wessex: Restoration and rennovation specialists in the South West
If you're thinking about restoring or renovating your heritage building and are based in the South West, Wessex are the company for you. With our team of experienced craftsmen you can be sure that your heritage building will be restored to its former glory. For more information about our window restoration services, please give us a call on 01275 810322 or send us a message.