Adaptive reuse refers to the process of repurposing an old building for a purpose other than that which it was designed for. A compromise between historic preservation and demolition, it's a sustainable way of reusing existing building stock which can reduce urban sprawl and environmental impact. Here are 5 of the best examples.
1. The Lighthouse, Glasgow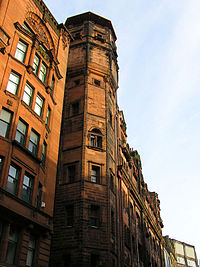 Scotland's Centre for Design and Architecture, The Lighthouse in Glasgow, was adaptively reused from the former offices of the Glasgow Herald newspaper in 1999. The world famous architect, Charles Rennie Mackintosh had designed these offices nearly 90 years previously and the repurposing blends outside and inside space together to emphasis the art deco style.
2. Attendant, London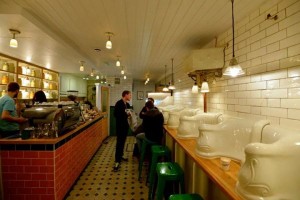 Possibly London's most unique expresso bar, Attendant originally started life a subterranean Victorian toilet. Built in 1890 and closed for almost half a century, the toilet still has many of its original features; including its pristine china urinals that have now been repurposed as tables. This quirky café has to be one of the most innovative examples of retail adaptive reuse.
3. Arnolfini, Bristol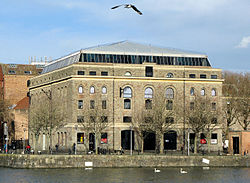 An excellent example of sympathetic adaptive reuse, the Arnolfini originally started life as a Victorian warehouse. In 1975, after nearly a century of storing iron, tea and other products from Bristol's maritime trade, the building was repurposed as a public art gallery.
The first example of the 'Bristol Byzantine' architectural style that became popular around the city during the 1850s, the Arnolfini is a Grade II listed building, so any adaptive reuse had to be completed to strict standards. The result is a great utilisation of space and natural light.
4. Gasometer, Vienna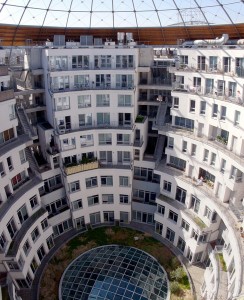 Gasometer City shows how innovative industrial adaptive reuse can be when done well. Built in 1896 to provide Vienna with gas, these four 90,000 m³ capacity storage tanks were decommissioned in 1984. The brick exterior front walls were preserved and they have since been adaptively reused into homes, offices, shops and entertainment complexes, creating an incredibly popular area to live, work and play.
5. A pig barn somewhere in Germany…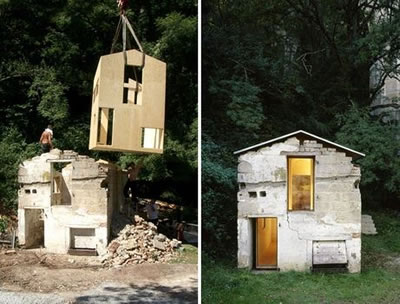 Adaptive reuse isn't just about repurposing grand buildings for modern use: it's also about giving a new lease of life to smaller-scale, heritage buildings. The owners of this eighteenth century pig barn in Germany wanted to convert it into a showroom, but modifying the crumbling structure would have been incredibly expensive. A solution was found by FNP Architekten who built a wooden 'house within a house' to help to retain the heritage aesthetic of the pig barn yet also provide much needed structural support at the same time. This wooden structure slotted inside the building and matched up perfectly to the existing windows.
Wessex: adaptive reuse specialists
If you're looking to adaptively reuse a heritage building around the South-West region, Wessex are the perfect company to choose. Experienced in creating bespoke replica timber pieces, we're one of the leading heritage restoration companies in the region. To find out what we can do for you, please give us a call on 01275 810322 or contact us here.