There's nothing nicer than spending a springtime Saturday afternoon pottering around an English country garden. National Trust and English Heritage castles and stately homes are readying themselves for the summertime crowds as the weather gets nicer.
In all corners of the UK there are 'new' heritage properties that will (re)open their doors to the public in 2014. Bask in a bit of British heritage and soak up the sun by visiting these ex-homes of the rich and the royal.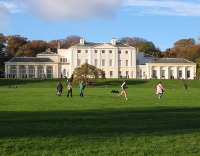 Kenwood House, London
This Georgian villa reopened in November 2013 after 10 months of restoration work, including roof repairs, weather sealing, interior refurbishment and painting. The £5.95 million project has scaled back Kenwood House to its original, simple décor with pastel colours replacing gilt tones. When you've exhausted yourself looking at one of the UK's best art collections, spent the afternoon soaking up the sunshine on Hampstead Heath.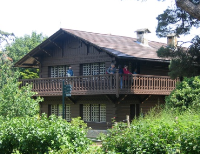 Swiss Cottage, Isle of Wight
This charming Swiss style cottage was built in 1853-54 at the site of Osborne, Queen Victoria and Prince Albert's Isle of Wight estate, for their 9 children to live in. There they would spend summers and birthdays and learn to cook, garden and plan battles. After £1.65 million spent on major restoration work, English Heritage have converted the site into a haven for curious children everywhere, open from the 1st of April.
Bolsover Castle, Derbyshire
Bolsover Castle has been open for many years, but restoration works have been undertaken to the fountain garden walls, to create a wall walk that has not been used in nearly 400 years. The interior of the Little Castle has also been updated in part of this £1 million project to restore the former home of William Cavendish, Duke of Newcastle. The 'father of dressage' used this 'little' castle as a retreat for relaxing and entertaining guests, including King Charles I. The new wall walk will be open from the 4th of April.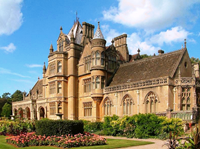 Tyntesfield, North Somerset
Last but not least, our local National Trust property – Tyntesfield estate. Situated to the west of Bristol in a village called Wraxall, this Grade I listed Victorian revival house was acquired in 2002 and opened soon after to the public. Restoration works to the stately home and the chapel ended in 2011, but every year the more improvements are unveiled for the public to see! Tyntesfield is open every day of the week, so make the most of this spring by visiting the award-winning restored orangery and gardens in bloom.