Whether you're looking to renovate a residential property from top to bottom or just freshen up the appearance of your heritage home, here are other sites that will inspire your project. Check out the following websites, ezines and apps that other restoration men and women use to sympathetically restore their heritage homes.
1. Period Living – ideas for heritage homes
This magazine is a fantastic resource for anyone looking to renovate a period property. Not only does it offer expert advice on maintenance and upgrades, but it has inspiring articles about the country's heritage homes, as well as home décor, colour schemes and furnishings. iPad and mobile versions of the site mean that you can browse the collections wherever you are, or keep up to date with news and competitions via their Twitter account.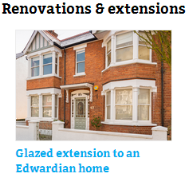 2. Build It – ideas for building projects
Whether or not you're interested in self-builds, this site has a lot of articles about construction, hiring contractors, material costs and step-by-step guides. If your residential restoration involves building work, this website could be a good starting point. This magazine is also available in print form and you can get more advice via their social media channels.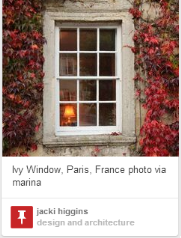 3. Pinterest – ideas for beautifying homes
Homeowners looking for visual inspiration for their renovation projects are increasingly using Pinterest. This site helps you create an online mood board of images, so you can visualise your project. Use the search facility to look for images and 'pin' your favourites to virtual 'pinboards' so you can come back and view them at a later date.
4. Real Homes – ideas for home improvements
Part of the same group as Period Living magazine, this site has renovation and improvement advice for modern homes. View the completed projects to get inspiration for whole home renovations, with on-page costs so you can approximate your own spend. You can also get specific advice for each room, as well as decorating and furnishing advice.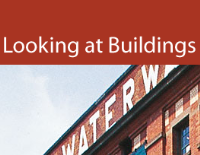 5. Looking at Buildings – ideas for architecture
Looking at Buildings is an online encyclopaedia with detailed explanations about British architecture, sorted by styles, materials, historical eras and locations. From Medieval castles to 19th century railway stations, this resource has everything you need to inspire your rebuilding project, whether you're contemplating a serious restoration of a historical building or replicating period features in a modern property.
Wessex Restoration has years of experience renovating period properties, inside and out. We specialise in upgrading timber sash windows, doors and other period features.
Check out our gallery for examples of our restoration work or get in touch with us today to see how we can help you restore your period property.